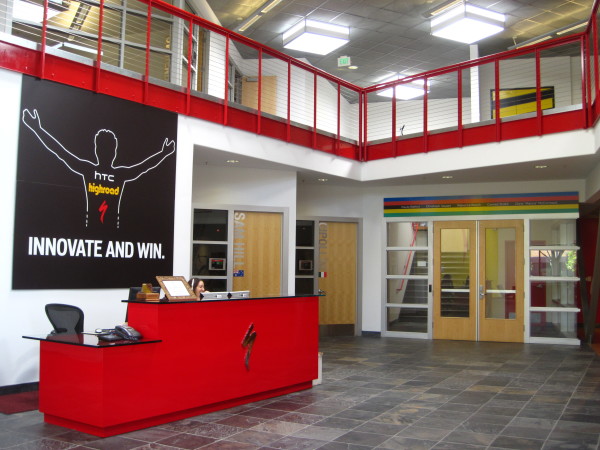 In February of 2006 Specialized Bikes decided to embark on a major remodel of their existing headquarters. The program included- developing a building that more closely matched their design style, would hold their significant growth and would exemplify their corporate belief in sustainability.
The project started as a small remodel of a few key spaces and then looked at a much larger approach to the entire 160,000 square foot building and finalized with a remodel of approximately 80,000 square feet.
New locker-rooms for both men and women with high efficiency showers for 60 at a time were constructed along with waterless urinals, low-flow, dual-flush toilets and low-flow faucets. The entire staff bikes at lunch and the need for streamlined facilities was central to the design. Interior materials included low VOC materials with environmentally friendly paints and partitions made of recycled plastics.
New insulation was added throughout- increasing the R- value of the envelope. New mechanical systems were installed that allowed for complete online control through a new EMS system. Open office areas include lighter colors (providing for light reflectance), more natural light, low voc paints and carpets, new energy efficient lighting and new lower sustainable constructed system furniture allowing for more light diffusion.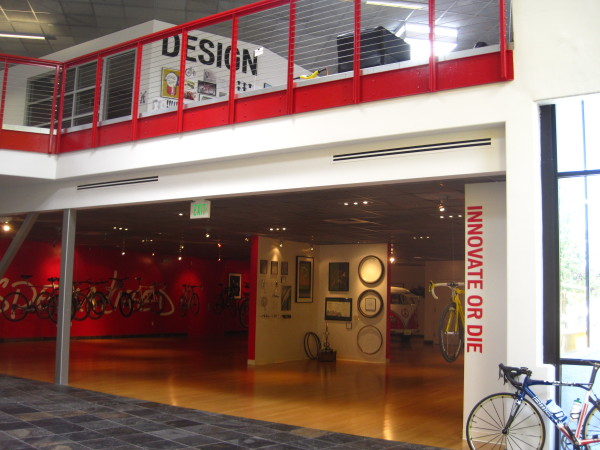 The project included; a new museum space, lobby, 2 classrooms, a large fit studio, 9 conference rooms and a lunch room and well a large open office areas and the locker-rooms. All spaces were completed with high recycled content metal ceilings, or no ceilings minimizing cost and use of materials, addition of natural light through transparent interior walls and new diffusing skylights, natural rubber bamboo or low VOC carpet flooring, new energy efficient lighting and controls.The exterior was re-landscaped with drought resistant landscaping and the number parking spots required was able to be reduced by 25% from the standard requirement by employee carpooling and the large number of employees that ride their bikes to work.