Founded in 1985, Weston Miles Architects, Inc. (WMA) is an award-winning architecture and landscape architecture firm.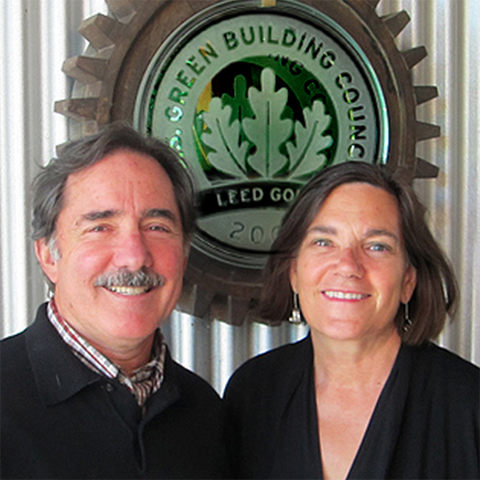 We are known for our versatility and innovative approach to design. Over the past 25  years the firm has not only designed but built buildings to house our business testing our design concepts and  developing innovation in sustainable building design. Our current office building, The Granary was the 25 LEED Gold Certified building in the world.  WMA also designed the first LEED Certified multi-purpose school building in California.
Charles D. Weston, AIA, NCARB, LEED AP, and Lesley Miles AIA, LEED AP,  attended the first US Green Building Council conference in 2001, became members, and began integrating the concepts immediately into their projects. WMA has also designed many schools using  the principles of CHPS (Collaborative of High Performance Schools) .
The firm includes nine key team members, including architects, designers, project managers, administrative managers, and CAD technicians. Each team member's unique experience contributes to WMA's expertise on educational facilities, civic projects, commercial and industrial projects, residential projects, and historic renovations. Our collaborative approach to design ensures that we achieve the highest level of quality at all stages of the design process.
Read about the Weston Miles Team.