Philosophy
Sustainability is the key to the future. As architects, we are responsible for designing projects that live lightly on the land and encourage minimal use of resources. The keys to sustainable design are simplicity of materials, use of local resources, and a view to flexible space.
U.S. Green Building Council (USGBC)
Charles and Lesley attended the first USGBC conference in 2001 and became members. They began working with the principles, immediately developing the structure for the Los Paseos School and Community Center project toward LEED Certification.
The LEED Green Building Rating System is a voluntary, consensus-based national standard for developing high-performance, sustainable buildings. Members of the U.S. Green Building Council (USGBC) representing all segments of the building industry developed LEED and continue to contribute to its evolution. LEED was created to:
Define "green building" by establishing a common standard of measurement
Promote integrated, whole-building design practices
Recognize environmental leadership in the building industry
Stimulate green competition
Raise consumer awareness of green building benefits
Transform the building market

LEED provides a complete framework for assessing building performance and meeting sustainability goals. Based on well-founded scientific standards, LEED emphasizes state of the art strategies for sustainable site development, water savings, energy efficiency, materials selection and indoor environment quality. LEED recognizes achievements and promotes expertise in green building through a comprehensive system offering project certification, professional accreditation, training and practical resources.
More information about LEED can be found at the U.S. Green Building Council web site.
Collaborative for High Performance Schools (CHPS)
Weston Miles Architects are members of CHPS and all Weston Miles current new school projects are going for CHPS certification.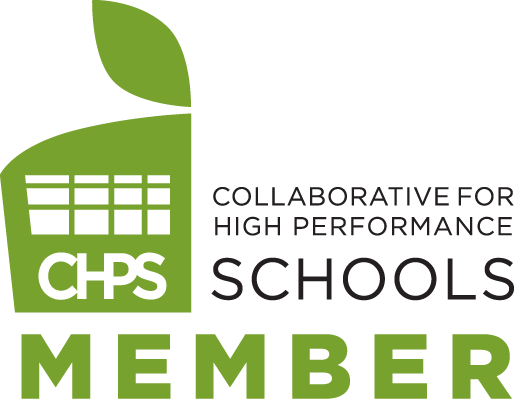 High performance school buildings improve the indoor environment by providing cleaner air, better acoustics and natural light. They also improve the global environment by reducing greenhouse gas emissions. By using renewable energy in schools—such as solar power and day lighting—and by reducing energy consumption through efficient design, school districts can reduce reliance on fossil fuel sources to heat, cool, and light school buildings.
The mission of CHPS is to facilitate the design, construction and operation of high performance schools: environments that are not only energy and resource efficient, but also healthy, comfortable, well lit, and containing the amenities for a quality education.
CHPS helps facilitate and inspire change in our educational system. The goals of CHPS are to:
Increase student performance with better-designed and healthier facilities,
Raise awareness of the impact and advantages of high performance schools,
Provide professionals with better tools to facilitate effective design,
construction and maintenance of high performance schools,
Increase school energy and resource efficiency, and
Reduce peak electric loads.
Pacific Gas and Electric Savings by Design and the Solar Program
Weston Miles has worked on numerous projects with the PG&E Savings by Design program. The opportunity is to get additional design assistance to design the most sustainable building possible as well as receive substantial rebates for energy savings and innovation.

The Solar program though more complex for commercial projects has provided a substantial opportunity to reduce the Carbon footprint and receive grants to assist on the purchase of equipment. WMA used the program effectively on the Granary for adding a 16-kilowatt system to the building that will provide at least 75% of the buildings electrical needs.

The Bay Area Green Business Program
The Bay Area Green Business Program verifies that businesses meet higher standards of environmental performance by helping local businesses comply with all environmental regulations and take actions to conserve resources, prevent pollution, and minimize waste. They provide businesses and agencies an easy-to-use framework for improving environmental performance. Over 1,600 businesses and public agencies have been certified since 1997.